As I've discussed in previous posts, our sons love Duplo knights! (See Building Custom Duplo Figures and Building Custom Wooden Shields For Small Kids).
When our boys got into Duplos in 2016, Lego had recently released the Lion Knight and Eagle Knight lines, which are kid-friendlier sets than the more historically accurate Castle sets from the early 2000s. The more recent Lion Knight and Eagle Knight sets didn't come with shields, so we recently used stickers to customize Duplo knight shields from earlier knight sets to have the lion and eagle knight logos/colors.
To get started on this project, we ordered a dozen knockoff Duplo shields on AliExpress and had them shipped over. Size-wise, they are exact duplicates of the official shields you can find on BrickLink, but way cheaper.
Once they arrived, I measured dimensions of the shield decals on them and made a template in Adobe Illustrator. Then, using the Lion and Eagle logos I had traced (see Building Custom Wooden Shields For Small Kids for those files), I designed two shields that I could get printed on stickers. See below for the files if you'd like to print your own Lion Knight or Eagle Knight decals, or even design your own:
With the template and shield design files created, I sent them over to StickerMule to have them printed as die-cut stickers. The correct decal size for the custom stickers was 1.19″ x 1.22″.
When the stickers arrived, it was super easy to apply them to the Duplo shields. I just stuck them on the shield on top of the existing decals, but the existing decals probably could have been removed for an even cleaner look.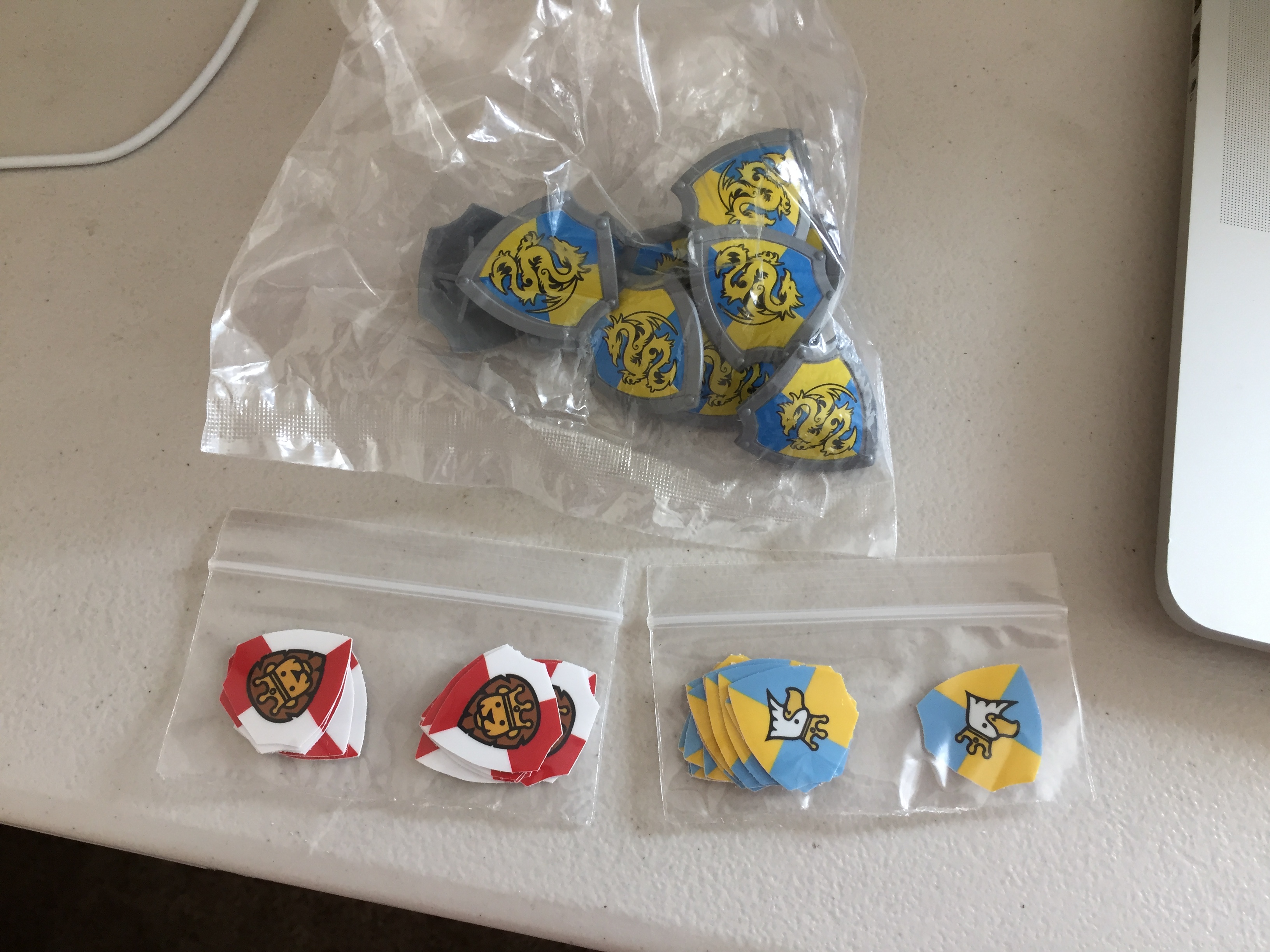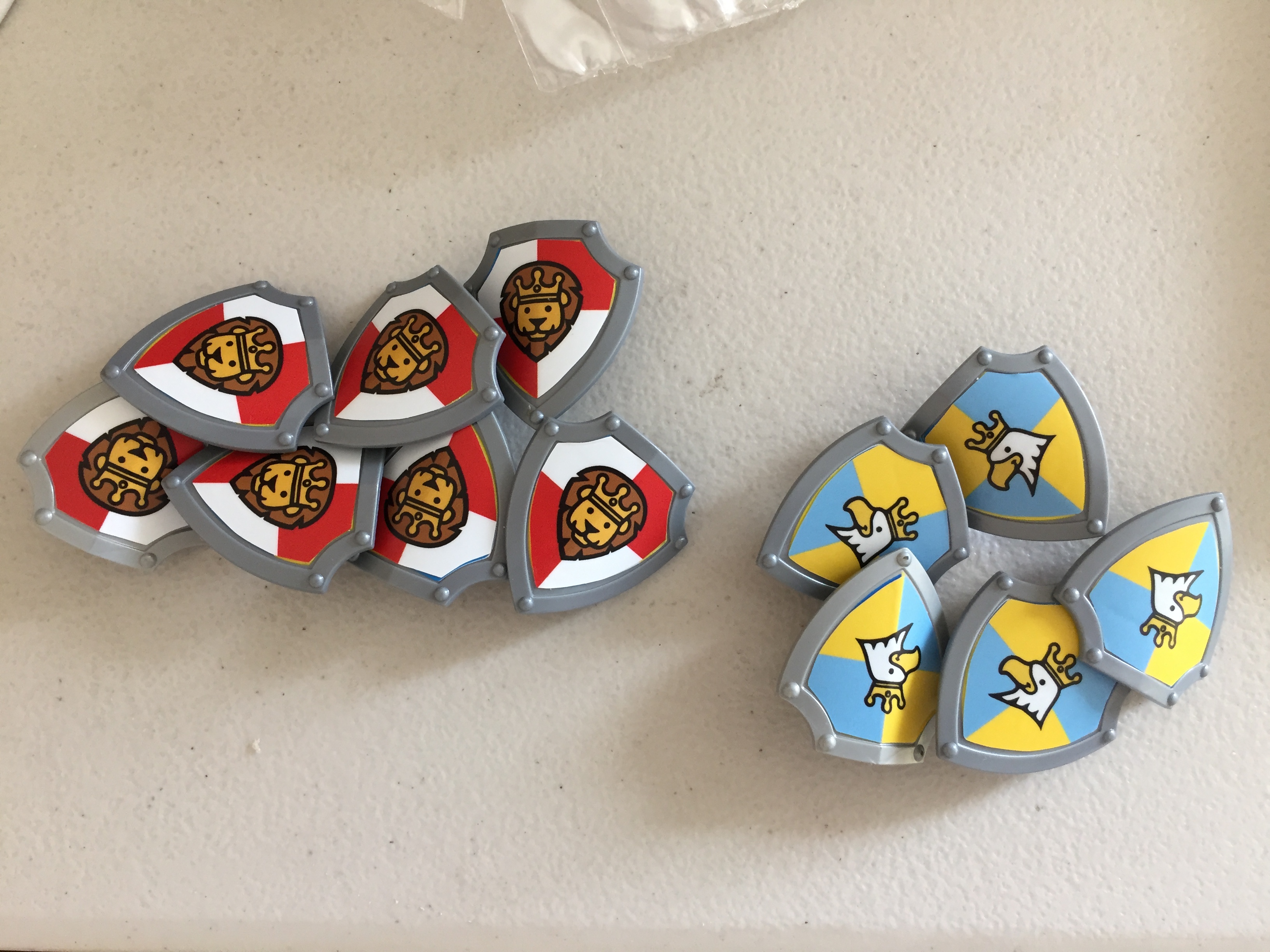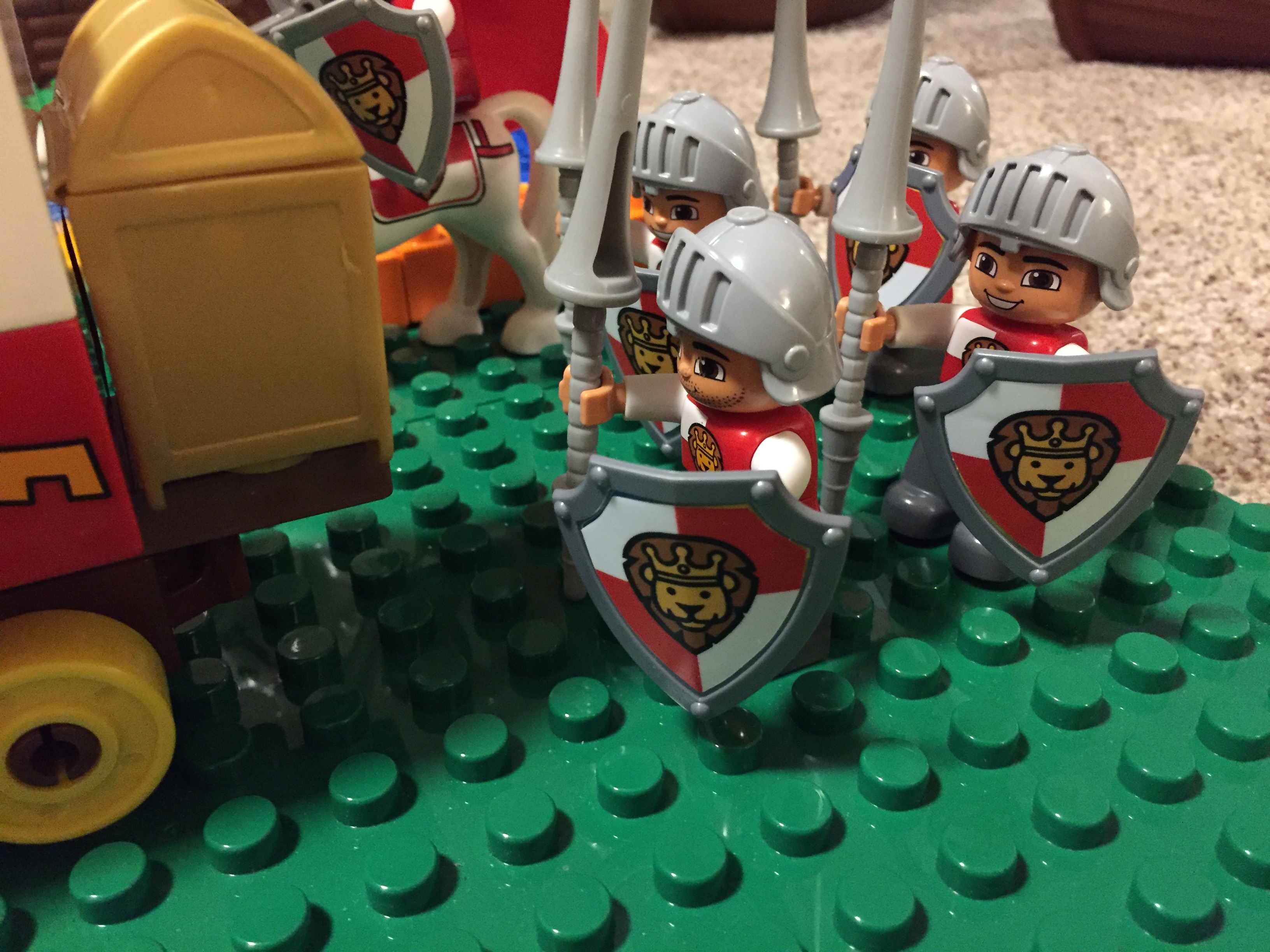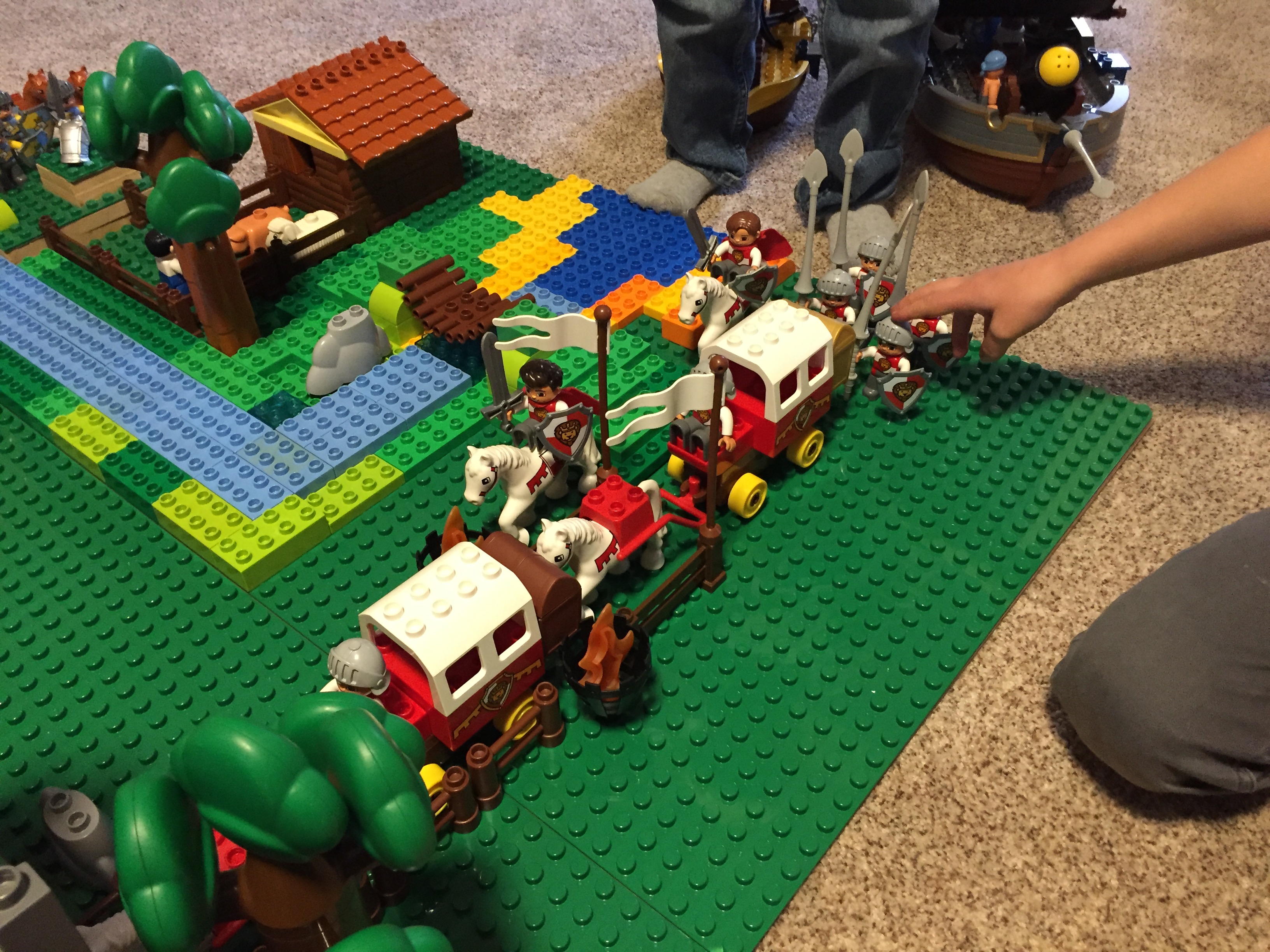 Let me know below if you use these design files or design your own shield!