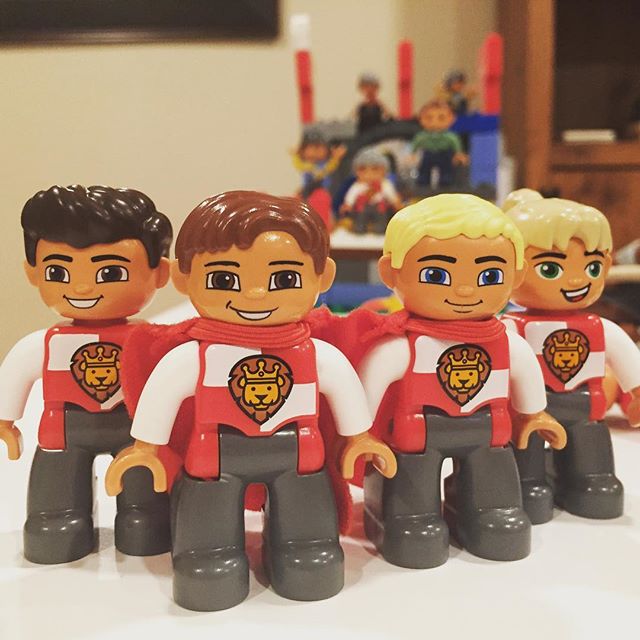 My sons (ages 2 & 4) are really into Duplos, especially the knight and pirate ones. There is a blonde haired Duplo knight figure with blue eyes that looks a lot like my younger son. The knight comes in the LEGO DUPLO Big Royal Castle (10577)
set. I bought a second individual knight figure on BrickLink and set out to make a Duplo knight that looks like my older son, who has brown hair and brown eyes. Taking a Duplo figure apart and reconfiguring the parts (hair, eyes, arms, etc) ended up not being that hard. Read on to find out more!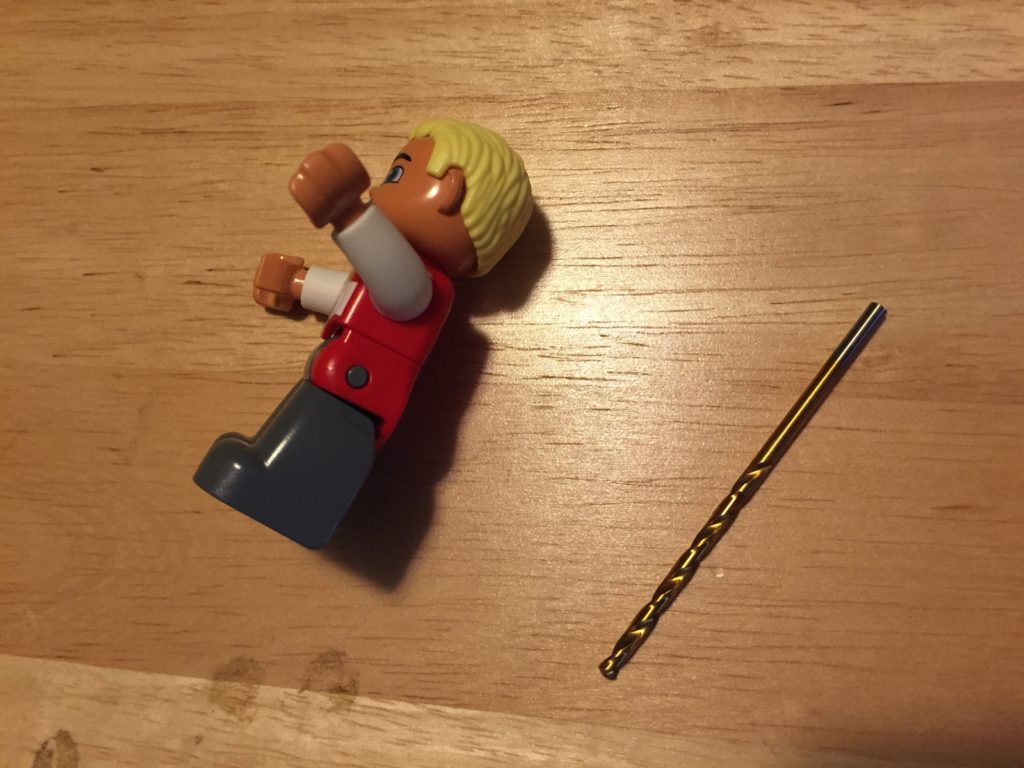 I noticed that Duplo figures have a little circle on their hips that allows them to sit down and bend. When you push on that hip dot with a hard piece of metal (I used the blunt end of a 7/64″ drill bit), a plastic rod post pops out the opposite side. Getting the rod to pop out can take quite a bit of pressure.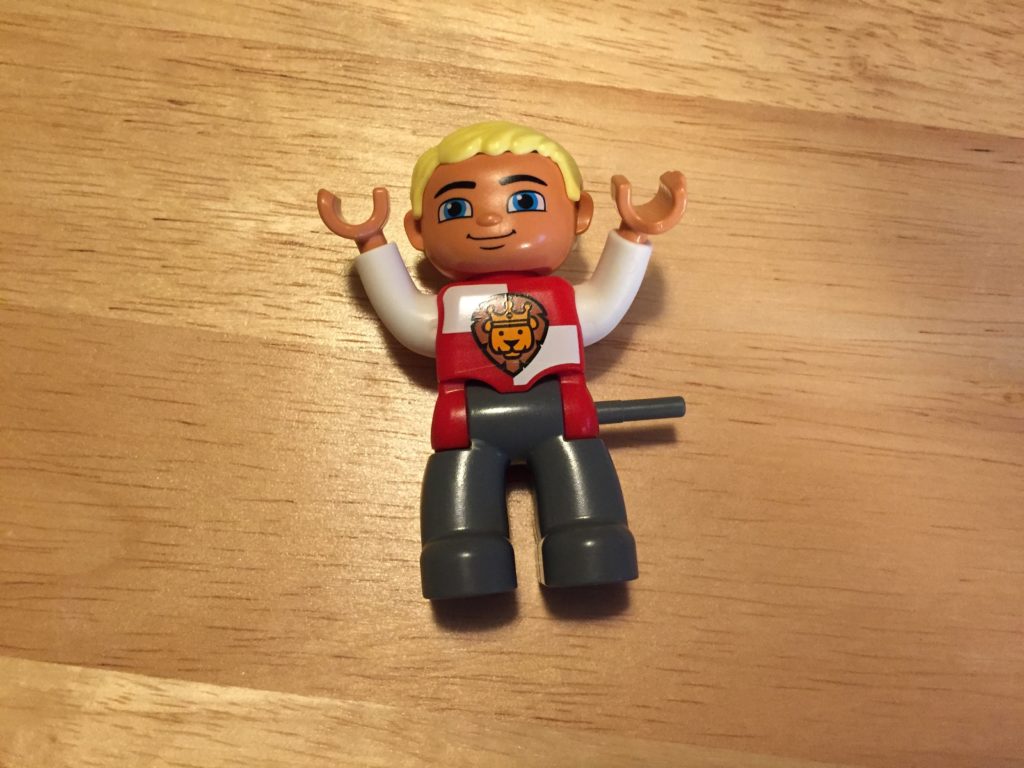 Once the rod is removed, you can pull the legs off the figure.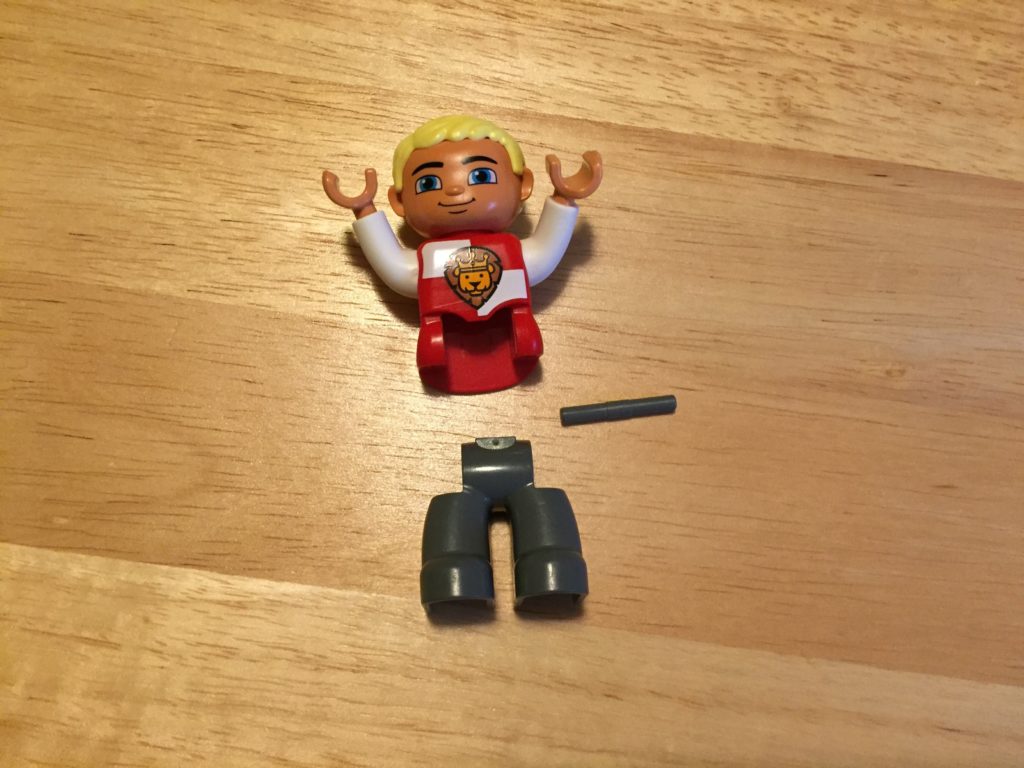 Next, the waist piece can be pulled out.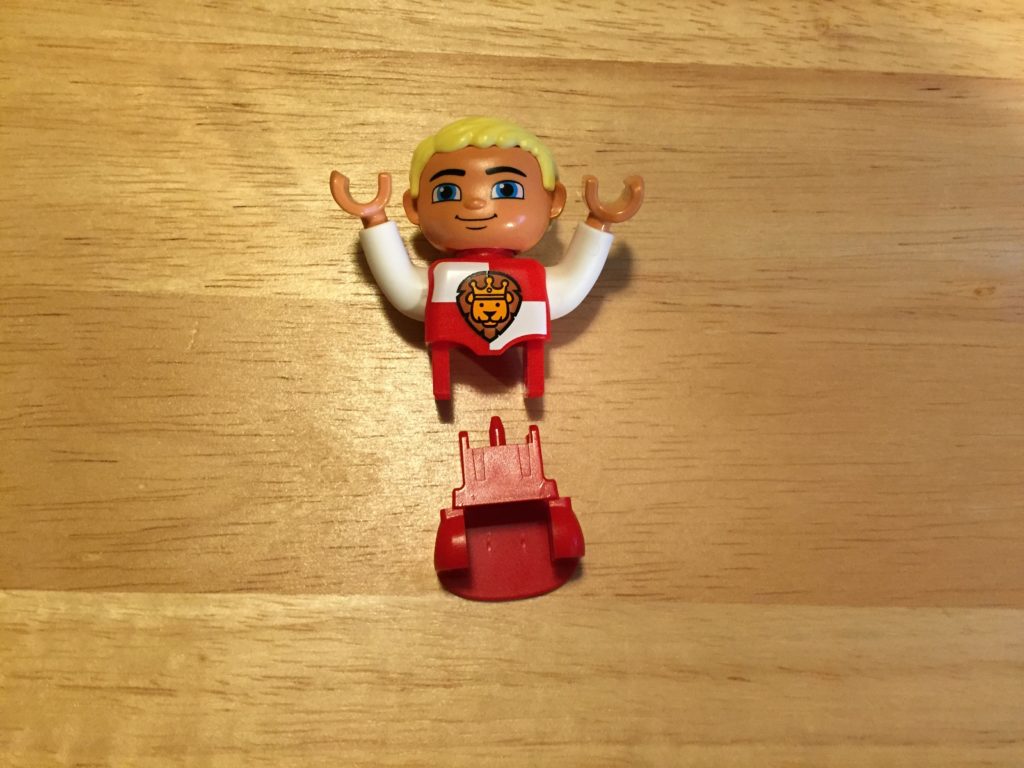 With the waist removed, you can remove the figure's arms.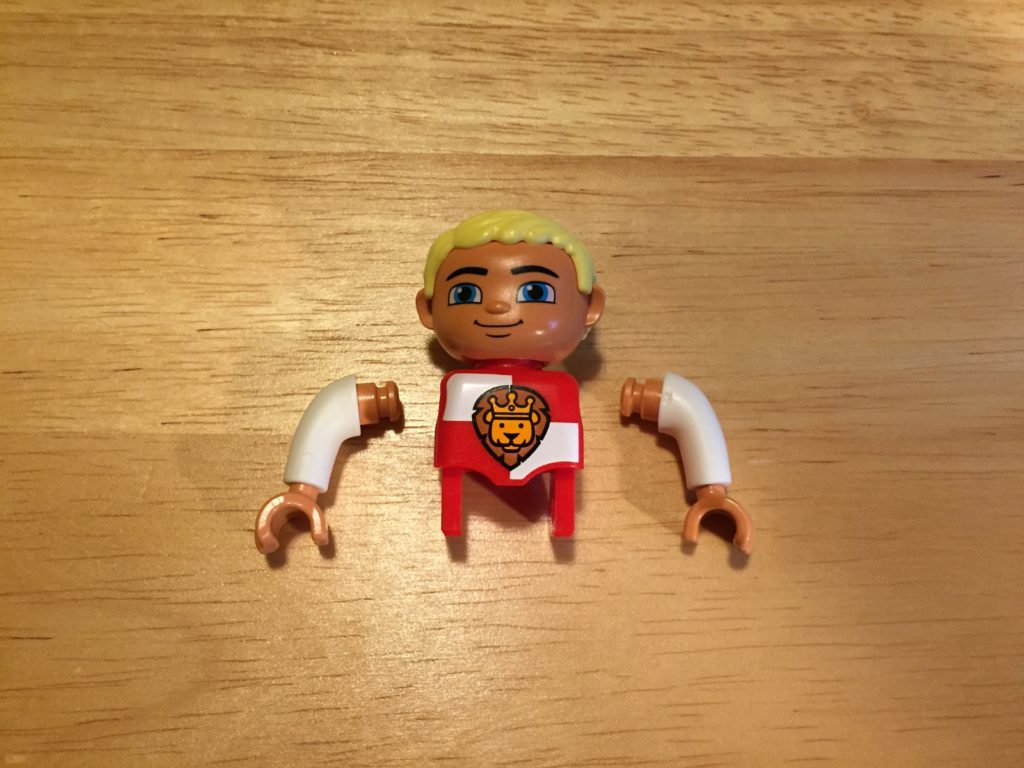 Finally, when the arms are gone, you're just left with the torso and head. The head is attached with a little pinch pin.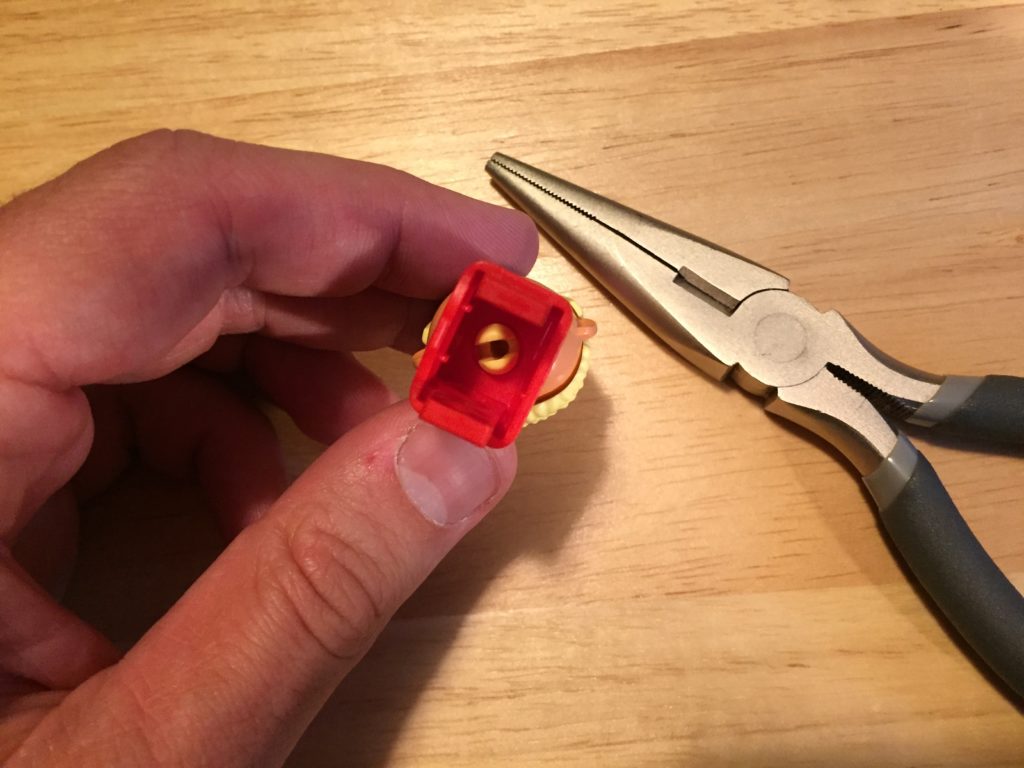 I used some needle nose pliers to pop the head off.
Then I repeated the same process with another brown haired figure and swapped heads. Success!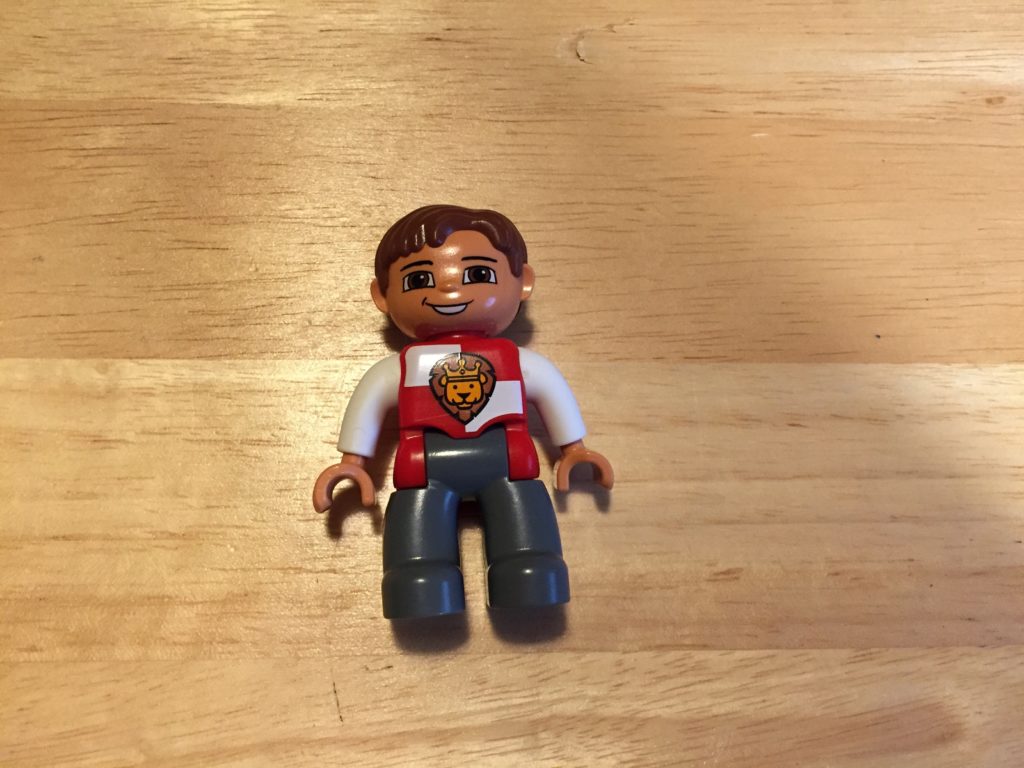 Share some custom Duplo figures you've made in the comments section below!