During one toddler nap session this past week, my wife and I built a toddler learning tower for our son. The idea behind learning towers is that if you build your toddler a tower the right height, they can hang out with you at kitchen counter level and from up there they can participate in the creation of meals and other grownup activities. Learning towers retail for $120 to $200, so we figured it would be a lot cheaper to just build our own. While we built it, we documented the steps and took lots of pictures. Hopefully, you'll see how easy it is to build your own!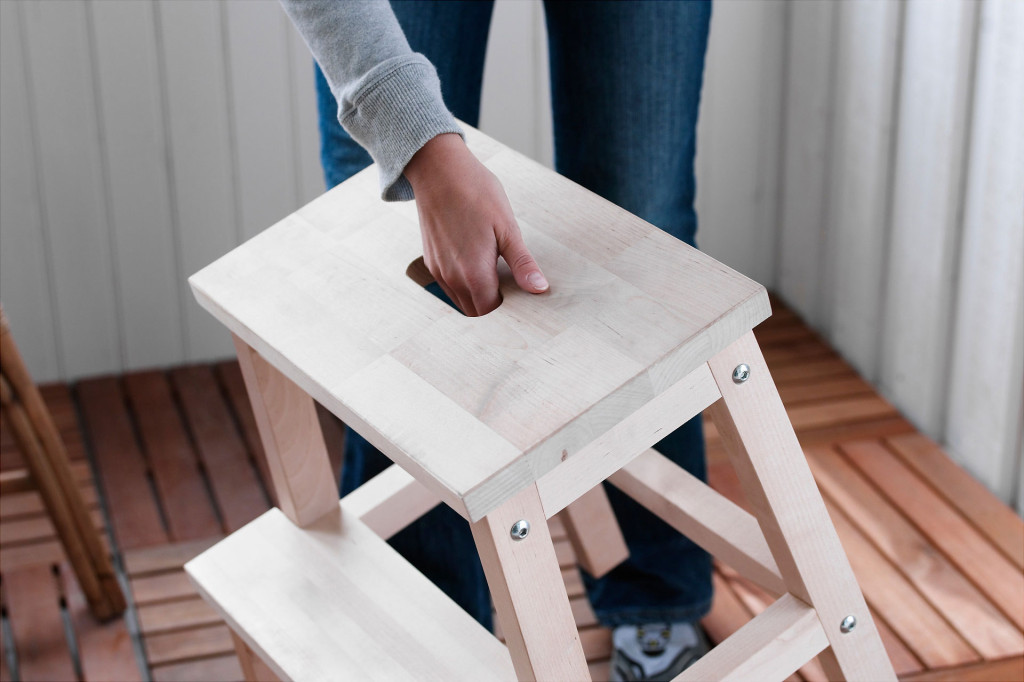 Gathering Materials
We'd read a few other blog posts about DIY-ers creating learning towers from Ikea stools, so on our last trip to Ikea we picked up the $15 Bekvam stool. To gather the rest of the required materials, we made a trip to Boulder's ReSource Yard for some used lumber that would be used in the top portion of the learning tower. We needed to buy a few long 1.5″ x 1.5″ and 3/4″ x 3.5″ pieces of wood, in addition to a 5/8″ dowel. Exact measurements needed are included later in the post.
Adding on to the Stool Base

The height of your learning tower may differ from ours a little bit, depending on the height of your kitchen counter. To find out how tall our corner poles should be, we placed the stool next to our counters and measured the distance from the top of the stool to the counter. In our case, this was 16 inches.
Lumber Supply List

Four 16″  lengths of 1.5″  x 1.5″  pole for the uprights
Two 6.5″  lengths of 1.5″  x 1.5″  pole for middle side rails
One 14″  length of 5/8″  dowel for the rear handle
Two 9.5″  lengths of 3/4″  x 3.5″  board for the top side rails
One 15.75″  length of 3/4″  x 3.5″  board for the top front rail
One 14.72″  length of 3/4″  x 3.5″  board for the middle front rail
Step by Step Instructions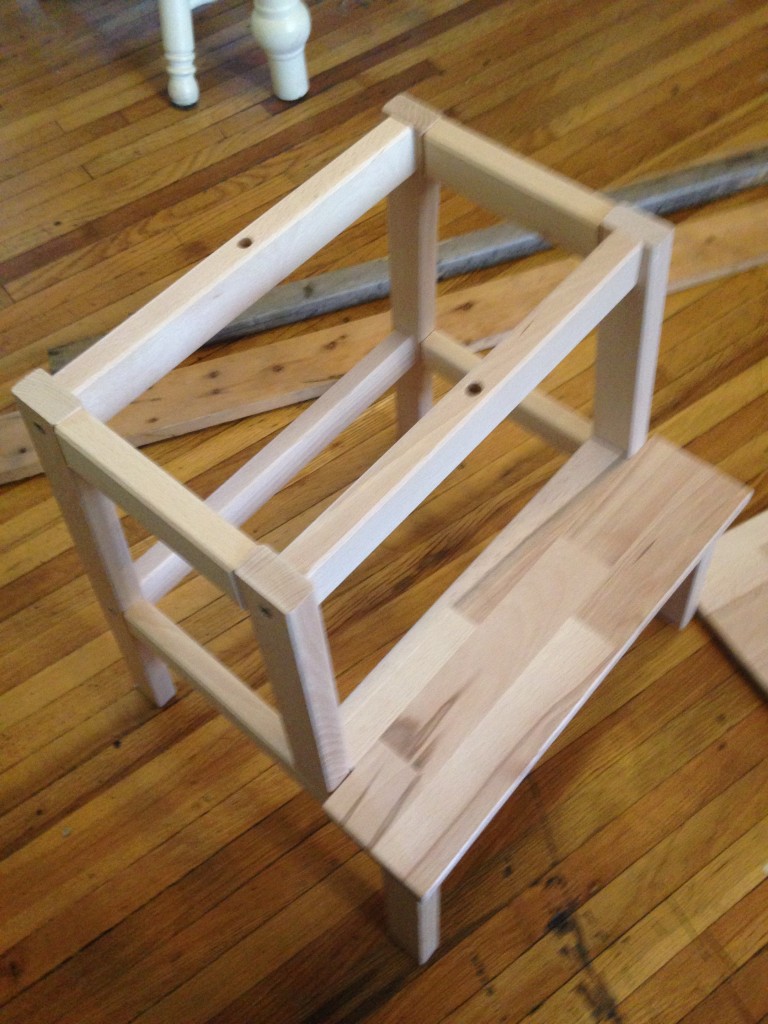 The Learning Tower In Use
It really was pretty easy to make the learning tower, and it only took two and half hours. However, if it seems too daunting, here is a link to a post with a great range of different retail learning tower options. We'd love to hear about your similar projects / questions below in the comments!